Watch video
NOTE: The Watermark will not show on the actual painting.
Click for examples of textured paintings:
Painting close-ups
Unframed
Arrives rolled (Can easily be stretched or framed locally)
Arrives Framed
(Arrives ready to hang, or framed locally)
FRAMING INFORMATION
1st Art Gallery offers the option to receive your painting ready to hang or rolled in a tube.
Currently, for safety, we're able to ship framed paintings only up to a certain size. Once the maximum size is reached, the framing option is automatically disabled.
However, if you are interested in stretching or framing a painting larger than 24x36 inches (60x90 cm), please contact one of our customer success associates or let us know in your order notes. We will send you a catalog of our large framing styles and pricing options.
Unframed rolled canvas orders will arrive rolled inside a protective tube with an extra 1.5" white canvas on all sides so you can easily frame it locally.
Watch this unboxing video from one of our happy clients:
882
Gérôme created images that were illusions of reality, cinematic in scope.
La Naissance de Vénus or L'Étoile or Vénus Sortant des Eaux – this painting has several names in French translated as The Birth of Venus, The Star or Venus Comes Out of the Water--but in English, it is most often referred to as Venus Rising.
Venus Rising exhibits Gérôme's flawless technique that absolutely transports the spectator. The size of the canvas, painted in oil in 1890 is 129.5 by 19.5 cm, 51 by 31.3 inches, not quite three feet wide by a little over four feet tall. The painting is held in a private collection with no information available regarding its provenance.
Referring to her by her Latin name, Venus, or her Greek name Aphrodite, the ancient goddess of love, sex and beauty was born when drops of the god Kronos's blood fell into the sea. From the foam of the sea near Cythera, she was born fully and perfectly formed. With her lover Mars, Venus is the mother of Cupid, or rather the Cupids, who were a collection of deities which represented the many versions of love.
Gérôme presents Venus to our standing, en face, in the center of the canvas, and she is ravishingly beautiful--how could she not be? She is surrounded by a cloud of small angels, or putti, and appears atop a wave, hovering just above it, exquisitely formed. Her skin is mother-of-pearl, her long dark hair blows in the sea breeze like a veil, flowing into the pink tulle train of winged cherubs that disappear into the distance. The blue of the sky and the water vividly contrast with her pale skin.
Characters from Greek mythology were always a popular subject for academic painters in France, the middle of the 19th century was no exception. What makes Gerome's Venus different from past Venuses, or even others painted at the time, is the sense that we are witnessing the moment. This goddess, who is also clearly one hundred percent a living breathing human woman, will shortly open her eyes and step out of the frame to live her life. We are lucky to have gotten here before she walks off stage—and this being Gérôme, this is very much is a stage or a still from a movie.
Since the Renaissance, representing the human figure has had a fundamental place in Western art education. In the XIX century, the French academics drew from a live model, starting with a man, and moving on to a woman in the final stage of the curriculum. As a student, Gérôme would have learned from engraved reproductions, then from plaster copies of ancient classical statues. Finally, he would have worked by looking a live model.
The female nude was, of course, attractive to the straight male audience, and the nude female portrait was morally tolerated, even during these times, thanks to the historical and mythological contexts such as the one in which Venus Rising is set.
Gérôme graduated from secondary school and moved from the town of Vesoul to Paris to study art as a student of Paul Delaroche. He quickly adopted the highly academic style of his teacher and traveled with him to Italy to study the masters. Upon his return, he won a third-prize medal in the Paris Salon for his Young Greeks Attending a Cock Fight in 1847. This painting established Gérôme as the leader of a new school of painting: the Neo-Grec. He painted many more works based on Greek or ancient Roman themes including Bacchus and Cupid, which won a second-prize medal in 1948 and the later Baccus and Love, Drunk. He eventually abandoned the Neo-Grec style of setting his paintings in the antique classical world to explore more exotic settings. Venus Rising is a rare painting done when the artist was well into his sixties, but with a subject of his younger days.
Gerome is most well known for combining the classical academic art style into exotic settings, a genre called Orientalism. Orientalist painting in France followed the trend brought about by Napoleon's (ultimately unsuccessful) invasion of Egypt at the end of the 18th century. Spurred by the invasion, the fascination with Egypt influenced literature, fashion, and art. The world beyond the Mediterranean was of great interest; increased tourism and advances in photography helped support the craze. Gérôme made many trips to the near and middle east, bringing back pages of pages of sketches done on location.
Following the success of Young Greeks Attending a Cock Fight, Gérôme found himself acknowledged as the leader of an art movement. He became the standard bearer for the Neo-Grec style that played an important role in the pictorial revival of the 1840s. Sadly, he was to witness the demise of that style and considered himself at war with the modernists.
Here we see how Gérôme's realistic presentation of the ancient life and his passion for detail told a larger story than the traditionally constructed historical painting. He may be presenting a well-known narrative, but he will show us a new more modern Venus, one still arranging her hair, rather than one posed and ready for her close-up.
Surely during his trip to Italy with his teacher, Gérôme had seen Botticelli's Birth of Venus, painted in 1453 and Titian's Venus of Urbino of 1538. Gérôme's contemporary, the Impressionist Manet went on to paint his version of Titian's Venus, Olympia where he completely does away with any of the academic technique of the past. Gérôme goes in the opposite direction--could it have been in response to Manet whose work he greatly disliked?
Where Manet goes horizontal, Gérôme refers back to Botticelli and goes vertical. Gérôme's nude with her downward glance is classically coy, as Venus should be, fresh and perfectly beautiful. But she's also modern, with her head tipped back, she is confident and almost natural. Unlike Botticelli's more two-dimensional Venus who is not presented as a sentient being or Titian's Venus who stares at us, Gérôme's Venus with eyes closed is unaware are looking at her. We can look all we want. Like the art movements they represent, Manet's Venus challenges, Gérôme's satisfies.
Gérôme has two major artistic influences, both of which are apparent in Venus Rising. First, Ingres, whom Gérôme admired, and who also took historical themes and brought them to life. And secondly, his teacher Delaroche, who painted in a cinematic way, and also presented subjects as human and accessible. From these painters, he inherited his finished academic style.
With fellow Academy member Charles Bargue, Gérôme wrote the book on classical drawing. A certain student named Vincent Van Gogh completed the coursework outlined in the book, which is still available for art students today. He was one of three professors at the Ecole des Beaux-Arts in Paris. The list of accomplished painters, including Thomas Eakins, Odilon Redon, and Mary Cassatt, who were students of Gérôme, is a testimony to his accomplishment and talent.
The Institute de France Academies des beaux-arts of which Gérôme was a member, demanded paintings that were absent of the artist's hand—no brushwork at all is visible in Venus Rising. We see Gérôme's rigorous classical training on display: draftsmanship, mastery of the human figure and a foundation in classical antiquity. His art owed a great deal to Pre-Raphaelite storytelling. Gérôme left behind high-minded antiquity and allowed his subjects to be real people, not just gods, and goddesses. This is a contemporary movement of realism and in its way, is as radical as anything done by other modern artists of his time.
He held a great disdain those modern artists like Manet. As the Impressionism movement was sweeping the world, Gérôme continued to paint in a way that looked back upon five hundred years of classical painting. He was upset that the Ecole, where he was a professor, had an exhibition of Manet's work. Once Gérôme started complaining about the "decadent fashion" he became unpopular with the Academy but never had a problem getting commissions, especially in the U.S. A great number of his paintings are in American museums collections or privately held by Americans.
Gérôme's reputation was built not only on his original style but also with the help of his father-in-law who owned an art dealership in Paris. Goupil & Cie marketed reproductions of Gérôme's works in a variety of sizes, reproduction techniques, and price points. Supplying an emerging middle-class with inexpensive decoration, using state-of-the-art processes, the Goupil & Cie factory outside Paris produced engraved, etched, photographic and even sculptural copies of Gérôme's paintings. Because of this Gérôme's art was well known and his fame grew. Postcards and reprints served him well and allowed him to travel and paint originals for the moneyed class and to provide originals to make more postcards.
As much dislike as he held for modernists like the Impressionists, his critics accused him of painting so that his work could be reproduced and sold. His strong opposition to the Impressionists led him to be considered the anti-modern poster boy, an establishment hero who painted scenes from history rather than gritty street life. He was rebuked for being a commercial success. He was Goupil & Cie's star and in the second half of the 19th century the most famous and financially successful living artist of all time. His paintings sold for ten to one hundred times what the Impressionists paintings were going for at the time.
His images were so widely distributed that they entered into popular culture as no images ever had. They were the memes of their time, and remain icons to this day. Even as his paintings set in classic settings like Venus Rising were railed against by critics favoring modernist aesthetics, the storytelling on display captivated the attention of huge audiences. Critics thought his work too smooth, too photographic and too representational, all the while his popularity grew.
By the 1850s French photographers were in full flower, the genre had become very popular. La Lumière, a publication about photography was highly read. Because of this new genre, patrons of the arts had become accustomed to seeing images of reality. Gérôme responded to this cultural zeitgeist not by shattering light in his paintings, as many of the Impressionists were doing, but by using light to create a heightened reality. Gérôme used academic research, fantasy and just enough reality to make paintings like Venus Rising as well as his other paintings hugely popular. By developing a striking combination of documentary-level reconstruction and CGI-level illusion, Gérôme was Hollywood before Hollywood.
In Venus Rising, Gérôme uses a clever mix of detail, texture, color and the illusion of depth. The pinkish orange of the flesh tones contrasts with the turquoise blue of the sea and sky, the color contrasts alone make for a lively canvas. The dark veil of Venus's hair contrasts with her skin, directing our eye to the subject. The use of aerial perspective pushes the hazy landscape back into the far horizon and pulls the carefully detailed wave towards us.
As with most of Gérôme's work, there is geometry to the piece; the verticals provide elegance; the horizontal lines provide stability in an otherwise circular composition. While the eye moves around the canvas, it takes in the details of the sky, the water, and the Victorian horror vacui— even the quietest corner of the painting is filled with tiny details of angels dancing hand in hand or swimming in the sea.
The details of the water and the chaos of the angels filling the canvas to the point of overflowing give our eye only one place to rest, upon the elegant verticality of Venus. The orange fruit in the most forward angel's hand forces our eye to the color contrast against the blue sky. This leads up to the sunlight on Venus's bent arm and her relaxed face. She is caught unaware of our gaze.
Gérôme traveled extensively, taking many trips to the eastern Mediterranean, and painting many pieces based on his exotic travels. From The Moorish Bath to Selling Slaves in Rome, Gérôme created a reality all his own. During a time of drastic change in France, Venus Rising presents a scene of the eternal. Gérôme was dedicated to the accuracy we see in Venus Rising: the setting, the craftsmanship, and the color sense is faultlessly true to life. But the narrative of the painting is fantasy, and very much created for a western audience.
Here, an earlier time in a far-away-from-Paris locale is brought to life before our very eyes. Eye-witness immediacy brings the scene vividly to life. Critics of his style said that with Gérôme, painting ended and cinema began. The thrill of modern art pushed established classical artists like Gérôme aside. But more recent scholars and curators, especially since the Getty Center's exhibition The Spectacular Art of Gérôme in 2010, see Gérôme's incredible naturalism and perfect drawing technique not as exploitation but as exploration.
Artists like Gerome and pieces like Venus Rising have been brought out of storage and back onto the world's stage to be once again admired.
Venus Rising is charming and accessible, yet the amount of observation and classical knowledge needed to create this painting is astounding. The ability to bring together these aspects of technical skill and erudition demonstrates why Gérôme is recognized as one of the great image creators of the 19th century. Following a five hundred year tradition of classical painting, he used light, texture, setting, and story-telling to move art to new heights. He knew how to create a stunning image, and his paintings like Venus Rising make a deep visual impression and are unforgettable.
The poet and art critic of the time, Charles Baudelaire called on artists to paint the beauty of modern life. That is exactly what Gérôme is doing here, painting an ancient but modern goddess. He's not painting her in a new way, she is depicted in a supremely, illusionary classical manner, but with a new attitude.
© 1st-Art-Gallery.com 2003 - 2023 - All Rights Reserved, original content, do not copy without permission.
Real Oil Paints, Real Brushes, Real Artists, Real Art. The Certificate of Authenticity which arrives with every painting provides an assurance and verifies the authenticity of the hand painted fine art reproduction you purchased. Each oil painting is created by hand using only the finest canvas and oil paints available.
Important Notes About Your Painting:

If you have any request to alter your reproduction of Venus Rising, you must email us after placing your order and we'll have an artist contact you. If you have another image of Venus Rising that you would like the artist to work from, please include it as an attachment. Otherwise, we will reproduce the above image for you exactly as it is.
Ordered without a frame, it will be delivered in protective tube within 21-28 business days.
When ordering the painting framed - allow additional 5-7 days for delivery. The painting will arrive ready to hang.
Every painting is painted by an experienced artist.
No printing or digital imaging techniques are used.
100% hand painted oil painting on artist grade canvas.
Painting comes with a Certificate of Authenticity.
365 days Money Back Guarantee.
Enjoy Free Express Shipping.
Hand crafted means unique to every owner. Each canvas reproduction may vary slightly in brush details due to the nature of being hand painted, so no two paintings are the same.
For those customers who appreciate quality and want to own an artist's work as it was meant to be enjoyed we are here for you.
Free shipping is included in the price of the painting. Once the painting is ready and dry enough to ship, we will roll it and ship it in a sturdy cardboard tube.
We always ship express via courier to ensure your order reaches you as soon as possible - normally within three business days. The total delivery time from the moment you place your order until the package is delivered to your door is normally between three to four weeks.
If, in the unlikely event you were dissatisfied with the painting after reviewing it in person, it can be returned for a full refund for up to 365 days after delivery.
When you receive the painting; you are free to return it for more revisions or else for a full refund minus our actual shipping cost -- which is, on average, $35 per painting.
1st Art Gallery provides a full warranty covering manufacturing and material defects for paintings purchased from our website. The warranty covers damage for normal use. Damage caused by incidents such as accidents or inappropriate use are not covered.
Depending on the degree of damage to the warranted painting, it will either be repaired or replaced. This warranty service is provided free of charge.
Watch this video: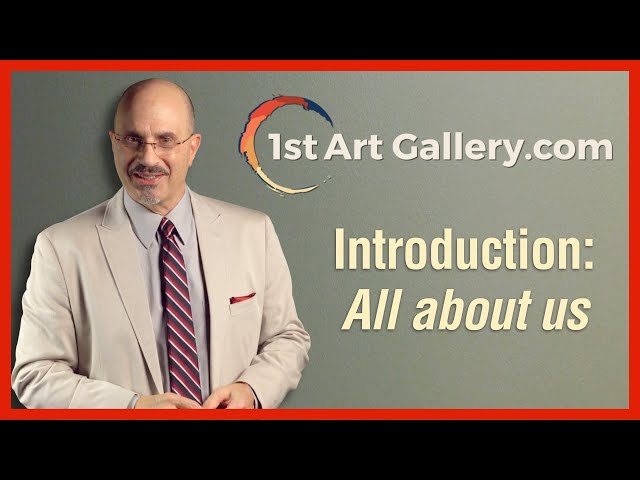 Reproductions Frequently Asked Questions
Yes, our reproductions of Venus Rising are meticulously hand-painted by our skilled artists on canvas. Starting with a sketch, the artist adds all the details and colors, layer by layer, following the original brushstroke style. We are dedicated to creating only 100% handmade oil painting reproductions to ensure a faithful and museum-quality replica of Venus Rising, as originally created by Jean-Léon Gérôme.

Famous works of art have been photographed numerous times, resulting in multiple images of the same painting with slightly different colors. By default, our artists will reference the image displayed on this page. However, we offer the flexibility for you to provide an alternative image of the same painting to ensure your reproduction is precisely as you'd like it. If you prefer a specific image different from the one on this page, please email it to us. To provide an alternative image, place the order and reply to the order confirmation email (which you will receive after the payment is complete) with the image attached. If you have any questions regarding this topic, please don't hesitate to contact us.

Once we have completed your Venus Rising reproduction, we will promptly send you a high-quality image of the finished painting by email. This allows you to thoroughly review the artwork, provide feedback, or request modifications. We want to ensure your complete satisfaction, so we will not ship your Venus Rising reproduction until you are 100% satisfied with it. This process ensures that you can place an order with confidence and receive the final artwork according to your preferences.

For a short but comprehensive video about our Stretching and Framing services, watch this video.

We offer a variety of options for framing and stretching your artwork. If no option is selected, the painting will be shipped rolled in a heavy-duty tube, with extra blank canvas on all sides, allowing for easy framing or stretching locally. Please note that stretching and framing services are available up to certain sizes, as very large stretched or framed paintings may be damaged during shipping. For larger paintings, we recommend framing them locally.

If you select the stretched option, your reproduction of Venus Rising will be stretched over a timber frame and arrive ready to hang straight on the wall. The width of the bars will be about 0.5 inches / 1.5 cm. Stretching is usually done in preparation for framing the painting, that is, sliding the stretched painting into a wooden frame. If you wish to hang the painting without a frame, we recommend selecting the Gallery Wrap service.

If you select the Gallery Wrap service, the wooden bars will be thicker, and the sides of the canvas will be painted as well, extending the painting out to the sides. Your reproduction of Venus Rising will arrive ready to hang straight on the wall without needing a frame.

Lastly, if you choose to order your artwork framed, we offer various framing models. You can find the available options on this page, located just below the image of the painting itself.

Our largest option is 95 inches (240 centimeters) on one side and an unlimited length on the other.

You can receive special offers and discounts by subscribing to our newsletter. To subscribe, please scroll to the bottom part of this page and fill out the form.

Your Venus Rising reproduction will ship via FedEx, UPS or DHL and will be delivered to your door anywhere in the world. We will provide you with the tracking number as soon as the package ships. For safety purposes, please ensure that we have your correct and complete shipping address and phone number. These details will only be used for shipping purposes.

The delivery time is typically between 14-28 business days, depending on the complexity of the painting, its size, and the destination. If you require faster delivery of your Venus Rising replica, we offer an expedited process for an additional fee. To discuss this option, please contact us.
Our paintings are 100% handmade by an experienced artist
Each painting is custom made and won't ship until it meets
the highest degree of quality control
Experienced Artists
All our artists have at least 15 years of experience. We only hire qualified artists with advanced degrees in Fine Arts who have completed a dissertation in European or American art.
Highest Quality Materials
We only use the highest quality oil paint and finest available canvas. We insist on sourcing our materials from brands that have been in business for at least a century or more.
Quality Control
Our most senior artists, those who have at least 25 years experience, carefully examine each and every painting that comes out of our studio. No order is shipped before it meets our standards, which are the highest in the industry.
Always Hand Painted
Some companies claim to be selling handmade paintings when in fact they use printing presses and screening methods to speed-up the reproduction process and lower costs. We've been selling genuine handmade online since 2003!